Templates and software for plotter cutting AUTOPATTERNS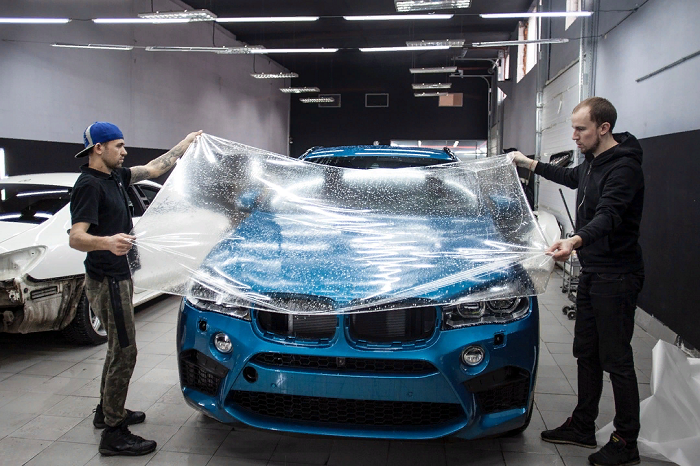 Films and stickers are often used for car tuning. To create them, you need special software and cutting equipment. AUTOPATTERNS is considered the most convenient for these purposes.
About the program
The AUTOPATTERNS software is installed on a computer and has both free and paid versions. It helps to make high-quality blanks in ppf cutting software format. This software is convenient because the user pays only for square meters sent for cutting. No need to buy materials or any one-time files from developers. How many squares were sent, so much was paid. This fact is convenient to take into account when forming the cost of the service.
The program has the ability to cut not only large solid pieces, but also original individual elements, even for the rarest car brands. There are templates not only for cars, but also for the most popular models of trucks and motorcycles. The software often comes out with program updates, to which new templates are added each time.
Autopatterns can work with many types of plotters. Drivers are also constantly updated, so the software works even with the latest brands of equipment. Setting up the program is quite simple, you can also find video instructions on the Internet, but if you can't figure it out on your own, technical support will always come to the rescue.
For large service stations and enterprises, the program has a convenient tracking function. In this section, you can see when and for whom the object was cut, you can collect statistics and conduct analytics about what is in great demand. The developers have tried to make the program as convenient and simple as possible. Here is a simple interface, you can change the theme from light to dark, as well as a convenient search and a clear template editor. For those who have questions or difficulties, you can always look at the instructions in the Help section.
The program is available for computers running Windows and macOS. With this software, cutting patterns has become faster and easier. This is a unique software that works without any subscriptions and material purchases. For those who still doubt, you can use the Beta version. In it, all functions are available for free, but for a certain period. If the program fully copes with its task, then you can download the full version and continue to use it freely.