Mobile communication and Internet development in Miami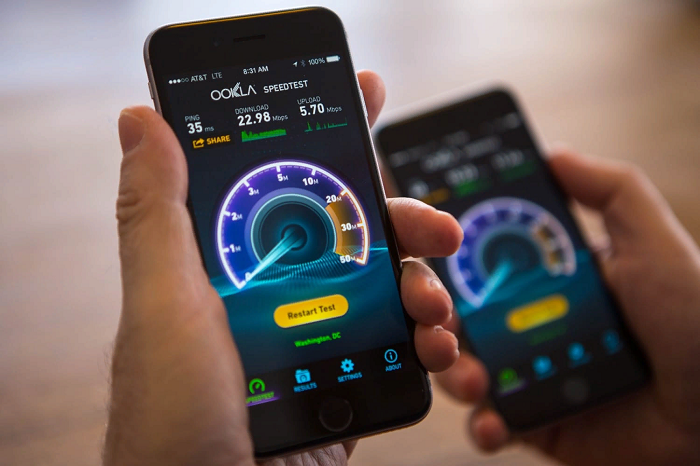 All mobile services in the USA are conditionally divided into those provided under contract or without. This is due to the fact that two standards are used in America at once: CDMA (phones without SIM cards, everything is built in) and GSM (phones with SIM cards, but often also "locked" to work with one particular company).
That is, for long-term use, a person buys a phone together with a package of communication services, drawing up a special contract. In exchange for a guarantee of using the services of any operator within the prescribed period, the subscriber receives bonuses. This may be a reduced cost of services, unlimited options (it is almost impossible to get them without a contract) or discounts and installments for the purchase of the phone itself.
From here, the legs of the story about "cheap iPhones in America" grow. Many mobile operators offer to buy quite expensive models of the same iPhone or other smartphones for a quarter of the price, provided two or three years of using their services. In fact, this is an installment program. $25-35 will be added to each monthly payment to repay the cost of the smartphone. As a result, in 2 years you will not just "buy back" the phone at its market price, but you will also overpay a little. In addition, the phone may be blocked for work only for this provider brand, and even if you want to change it after the expiration of the contract, you will have to unlock the phone for a fee.
Even if you did not buy a phone from the operator, you will have to pay quite a lot of money for an early termination of the contract — about $ 100-200. There are also positive sides to the contract, we will talk about them a little below.
Communication without a contract is the purchase of a SIM card and its use in conditions of limited resources. To sign a contract with an operator, you must have a bank account and a positive credit history. Her score should not be lower than 600, but each provider sets its own threshold.
There are more flexible options settings on contract tariffs, but recently they have all switched to unlimited calls and messages. At the same time, the mobile Internet works at high speed within the limit, after which it also works, but data transmission is much slower. On average, the amount for such tariffs per month is $ 45-65. If you are often in the American "outback", it is better to use Verizon — the price will be $ 10-15 higher, but the signal and the quality of communication practically does not change from location.
Another opportunity to save money is group rates, they are also called family rates. When several subscribers are connected under the contract at once, the price can drop to $35-40 per month for each. For example, T-Mobile has a tariff with unlimited calls, messages and high-speed Internet for 32 gigabytes for $35 if 5 people are connected under one contract.