Rashford's duel with Rafinha in the playoffs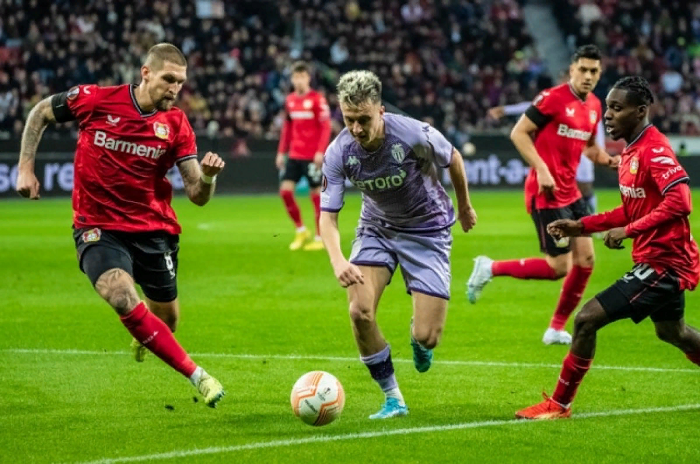 Barcelona got away from defeat in the match with Manchester United thanks to a goal and a pass from Rafinha, and Axel Disasi's accurate long-range strike in the 92nd minute helped Monaco to win back from the score 1:2 and snatch victory from Bayer.
Roma conceded in the end and sensationally lost to Salzburg, and Juventus' meeting with Nantes ended in a referee scandal after the referee did not award a penalty to the French goal for playing with his hand.
This time fortune turned out to be unfavorable to football fans. The confrontation between Barcelona and Manchester United could have become an ornament to any of the decisive stages of not only the Europa League, but also the Champions League, but the draw brought them together already in the playoff round.
Fortunately, this did not affect the entertainment in any way. The rivals gave out the brightest match, struck 18 shots at each other's goal and scored four goals for two. And the impression of him was not spoiled even by the ambiguous verdicts of the judges, who were severely criticized by both coaches.
After the first half, zeros were burning on the scoreboard, and the main event was Pedri's injury. This season, the Spanish prodigy played more than 2.3 thousand minutes for Blaugran, and at the World Cup in Qatar he took the field in all four meetings. But this time he was replaced before the break. As it became known, the midfielder was diagnosed with damage to the back of the thigh, which is why he may miss up to four weeks.
One way or another, but it was in the absence of Pedri that the most interesting thing began. In the 50th minute, Barcelona took the lead through the efforts of Marcos Alonso, but lost nine minutes later. The comeback was organized by Marcus Rashford, who is in phenomenal form after returning from Qatar.
During this period, the Englishman scored 17 (13 + 4) points according to the "goal + pass" system and this time again replenished the scorer's score. First, he surprised Marc-Andre Ter Stegen with a blow from an acute angle, and then executed an insidious shot that ended with a cut of Jules Cunde.
However, the blue-garnet had something to answer. Rafinha took over the role of leader, by this time he already had a transfer in the asset. This time he also tried to find a partner in the penalty area, but everything turned out even better. Robert Lewandowski, although he did not get to the ball, but disoriented de Gea, who failed to react to the Brazilian's shot. Barcelona came away from defeat on their own field, but they were hardly satisfied with the result. The Catalans' winning streak ended at the 11-match mark, and Gavi lost the opportunity to perform at Old Trafford due to a bust of yellow cards.